Specialized Law Enforcement Databases
& Police Software
L.E.A. Data Technologies develops software for police departments, law enforcement agencies, the military and security companies.
The software programs were originally developed by a veteran detective and crime analyst with extensive input from patrol officers and detectives with years of experience and practical insight.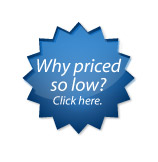 Please call us at 877-296-3282 for more information.
Unlike bulky records management systems, our software programs are easy-to-use and navigate.
Designed specifically for law enforcement with reports, alerts and features to effectively do your job.
Because our software is stable, secure and well-designed we can pass our cost savings to our clients.
---
L.E.A. Data Technologies offers three types of police and law enforcement databases and software programs.